In front of 2 full houses, the Corby Masonic players provided a fantastic 1 1/2 hours of great entertainment for both the youngsters and the not so youngsters at the Corby Masonic Complex on Sunday 2nd December 2017.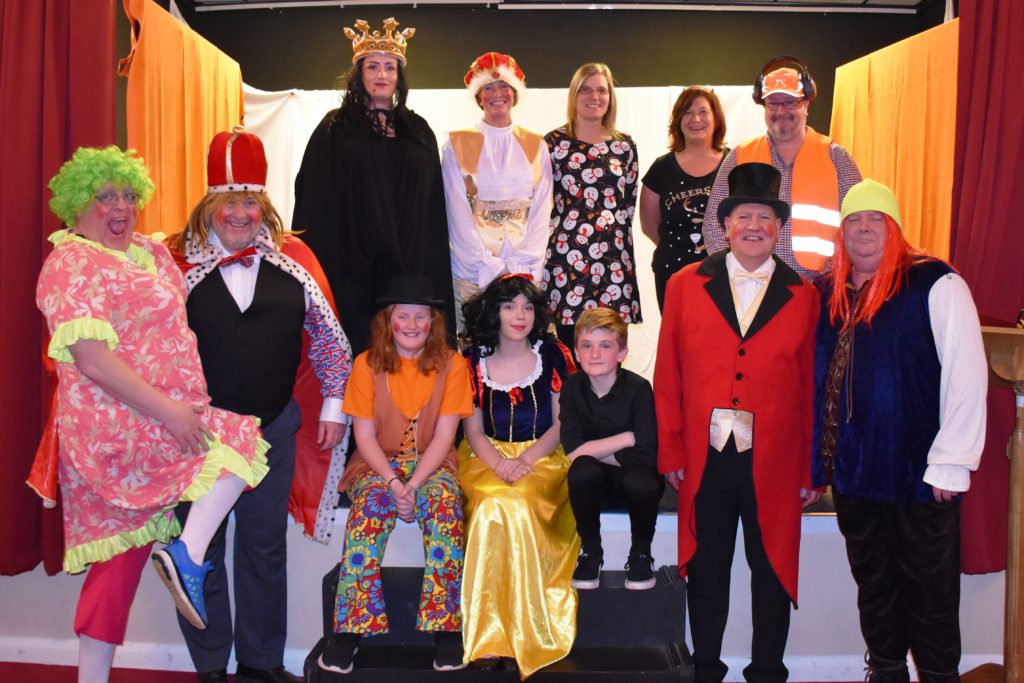 Snow White and her 7 Dwarves were delivered to the audience together with a first class script, lots of laughs , crisps and sweets for those near the front and some great audience participation.
Especially welcomed was the fact that the cast 'found' themselves 5 Dwarves short , so naturally found some willing volunteers from the audience who had to pass the height test. Helping the audience sing along to "Old Macdonalds farm" was their big moment which they performed brilliantly.
A slightly older 'volunteer' in each of the performances was required later in the play with Jim Spence at the 1 p.m. show and Paul McGregor chosen as the 'victim' at the 4 p.m. show.
The entire audience joining in a rendition of the "Twelve days of Christmas" and the distribution of a free selection box to each child rounded off what was a fantastic afternoons entertainment.
A Raffle was also held raising a fantastic £365 which will all go to the Teddies for Loving Care.
Congratulations to the entire cast , especially our very own widow Twanky Jack Summerfield and on behalf of the 400 attendees we all hope to see you again next year!!!!
no images were found